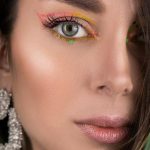 Contact Lenses Green
$55.00
PREMIUM COLORED CONTACT LENSES
COLORVISION BY PFORTNER
Monthly disposable
2 lenses per box
Manufacturer: Vision Hitech
Compare
Compare
Additional Information
FAQ
Reviews (0)
Description
Why COLORVISION?
Premium manufacturing process:
COLORVISION was conceived to cater to the high-end market in colored contact lenses with premium quality, style, and comfort in mind. COLORVISION is made in Brazil using the german Pförtner technology.
The Pförtner family uses a unique tinting technique called micropigmentation, where the dye colors are integrated with the lens material and not printed on the lens surface. This ensures that the dyes do not come in contact with the eyes.
The lenses produced are tested for comfort and high quality. Only 20% of these lenses reach final packaging due to premium quality checks.
55% Water content which gives ultimate comfort for up to 14 hours per day
20% Transparency of the colored part of the lens to mix with the natural eye color to give you the most natural-looking colored eyes. This gives a personalized and unique look!
Unique contact lenses with:

an inner hazel lock to define your pupil
an intricate mix of dozens of natural dyes to replicate the natural iris appearance
a black outer contour to reflect a youthful look
FAQ
Light green eyes are hard to find naturally, and if you've been desiring try this look, you can now achieve it effortlessly with COLORVISION Green. This color, inspired by natures' greens, is complemented by the intricate mix of dozens of natural dyes to give you a look which is both elegant and youthful.
COLORVISION premium contact lenses are perfect for covering dark and light eyes alike all the while keeping the beauty of your original eye color showing a bit. Through COLORVISION's color technology, these lenses will seamlessly transform light and dark eyes.
COLORVISION colored contact lenses are to be replaced monthly. During the day, you can wear them up to 14 hours comfortably if you take good care of the lenses. Learn more about lens care here